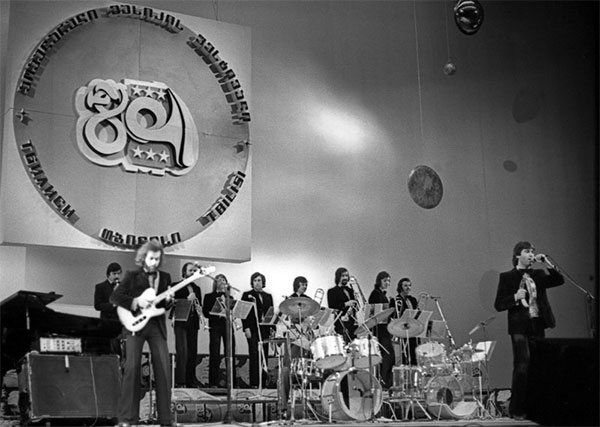 "Sound City" LTD, the rental company
renders services of renting sound equipment and stage constructions for arranging various kinds of concerts and show presentations. The History of "Sound City" is set in the last century and dated in 1995, but its founders worked on this trend line longer before its foundation,
thought the great personal experience, high proficiency and high technical equipment provide great success for any event, even a small one.
of amplifying sound for concert, festival, stadium, disco and night clubs became the first rental company not only in Georgia, but in South Caucasus too, providing construct the system of amplifying sound used the line array. "SOUND CITY" offers wide spectrum of equipment which has ability to provide constructing system of amplifying sound on the various level of complexity of sound and holding some events simultaneously including whole service from CLASSIC to ROCK.










Jamiroquai Live Performance
2017 BATUMI /Black Sea Jazz Festival










Black Sea Jazz Festival
Batumi 2020










Classical Music Night
Tbilisi










DEEP PURPLE CONCERT STAGE CONSTRUCTION
2 June 2013 Tbilisi Open Air










Cory Henry performance
at Take5 Club Batumi Georgia










Boris Brejcha performance
2019 / Warehouse 7/Tbilisi










Echowaves Festival
Anaklia 2019










New Year Show
Stage&Sound Construction










Electronic Music Festival
Kiketi,Georgia 2021
The results of the years of
successful working with various complex projects, riders for universal stars of music, as in Georgia so in South Caucasus,
our consumers and we can confirm "SOUND CITY" often is the only rental company in the region,
which can satisfy requests of the most exacting
and refined promoters and producers.
has got friendly and partner relations with other similar companies.Also "SOUND CITY" offers rental stage
modules, podiums and constructions of stage
overhead cover(based on the roof system of
"EURO TRUSS"
for solving any kinds of stage problems.
The company has got friendly and partner
relations with other similar companies.
However "SOUND CITY" continues developing new towards and always is open for partnership.We match individual approach to every project and client,so that YOU can receive evidence,partnership with "SOUND CITY" provides YOUR SUCCESS!